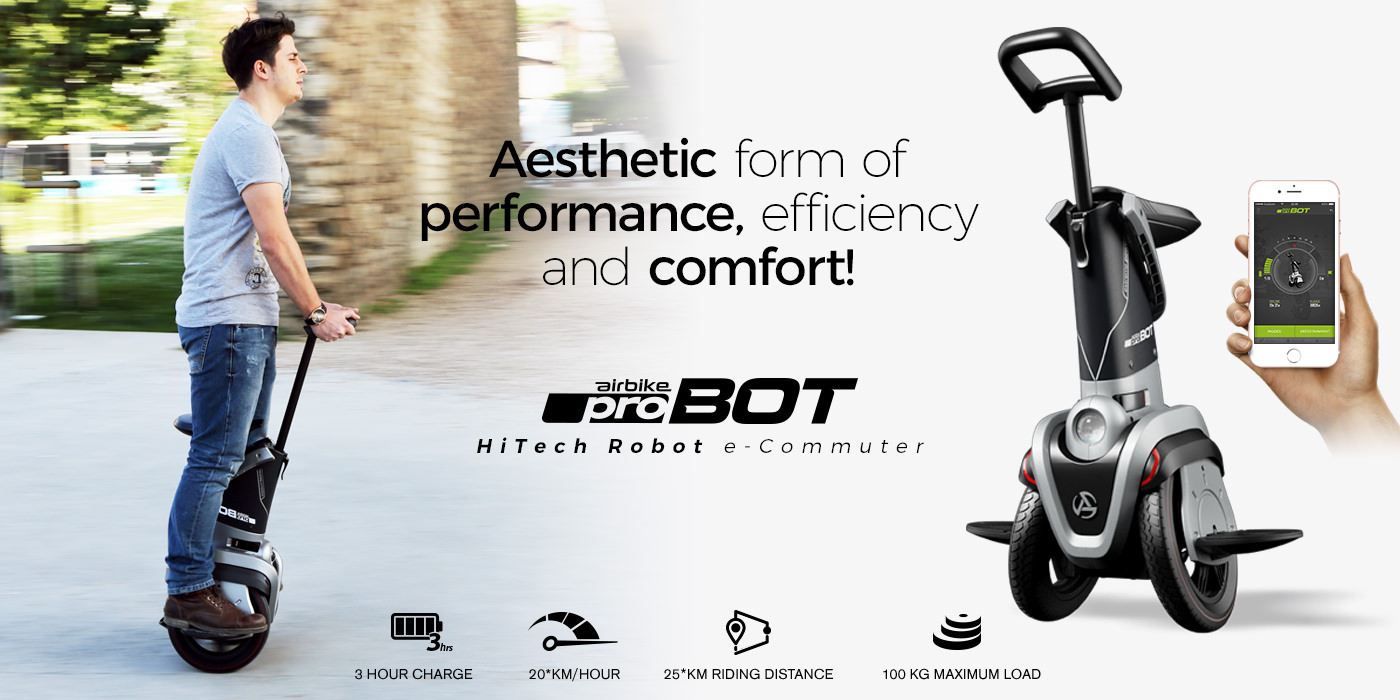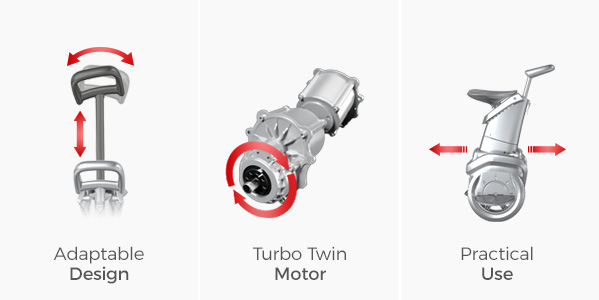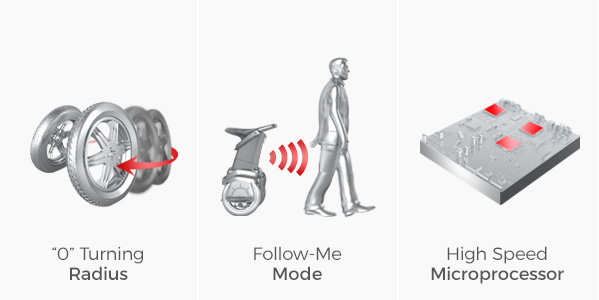 BEST PRICE GUARANTEE 30%
$ 2140 $1499

VAT INCLUDED
VIDEOS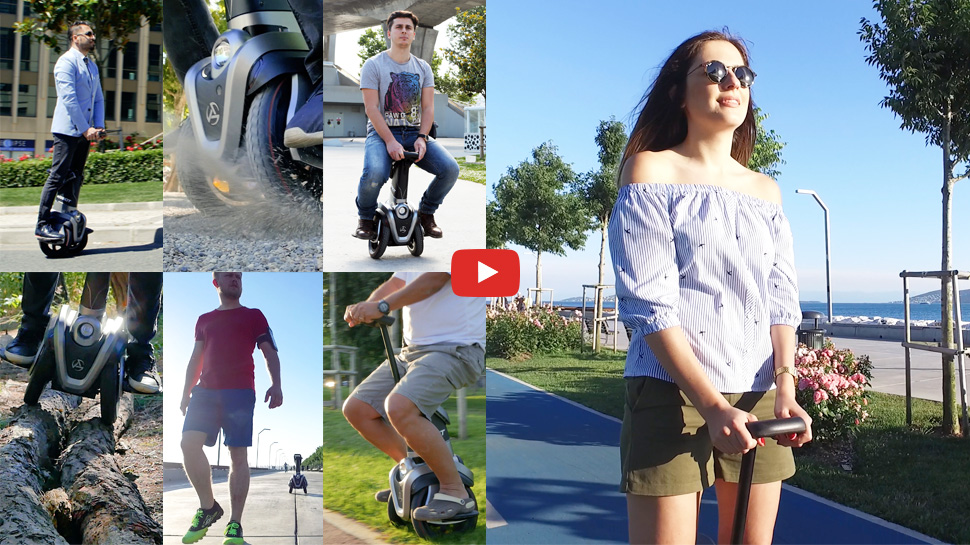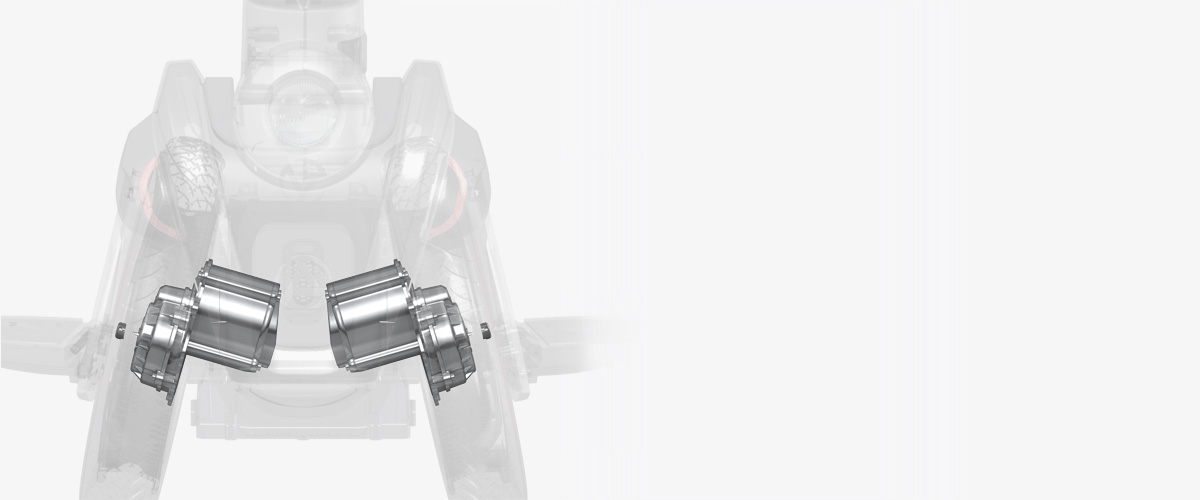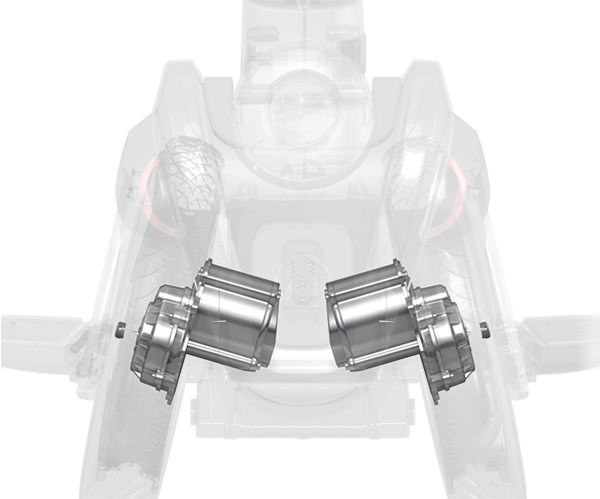 Future Distilled
In pursuit of the future, we built the ultimate utility electric commuter with the perception of purity and power. Airbike ProBOT is designed to be the perfect blend of technology, power, simplified daily commute and the first HiTech Robot experience.
Unleash The Formidable Power
Japanese mastermind differential gear and independent turbo twin motors of Airbike ProBOT give 1200W of power to its special design racing tires and reaches 20* km/h with a 100 kg max load. Two independent 600W motors provide individual power for the wheels and maximize the cornering ability of Airbike ProBOT with a unique design approach.
*Maximum speed is limited to 20 km/h for some countries due to traffic regulations.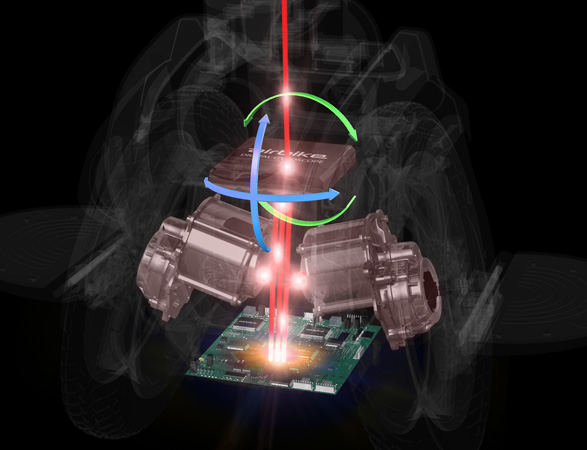 Extreme Power
Airbike ProBOT offers you 1200W of energy derived from two separate 600W motors, flows to the wheels individually and increases its thrust power with a high torque. ProBOT's high speed microprocessor provides a dynamic stability and prevents user falls with an advanced automatic balance system. It's designed to be the best commuter ever created and the most intelligent robot fellow traveler.
First of Its Kind
Ultimate design with ultimate efforts brings the ultimate beauty. To built a high technology e-commuter with an extreme power and to achieve something unique, we think the unthinkable. ProBOT's dual use allows you to change modes between sitting and standing up to your mood. Both sitting and standing, you will feel the 1200W of power flows inside this unique high technology, Design Award winner e-commuter.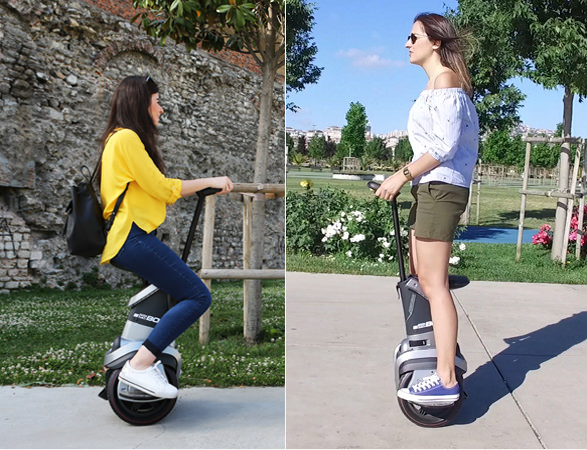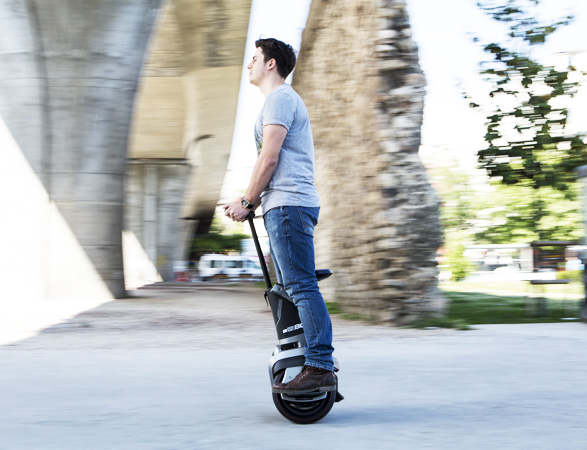 We like to imagine and we
imagine for you
Airbike ProBOT is the new vision for the future of personal transportation.
We consider every possibility to bring out the potential of future transportation. With this approach, Airbike ProBOT is created as a role model for future. A personal intelligent robot commuter with a remarkable design and high power turbo twin motors.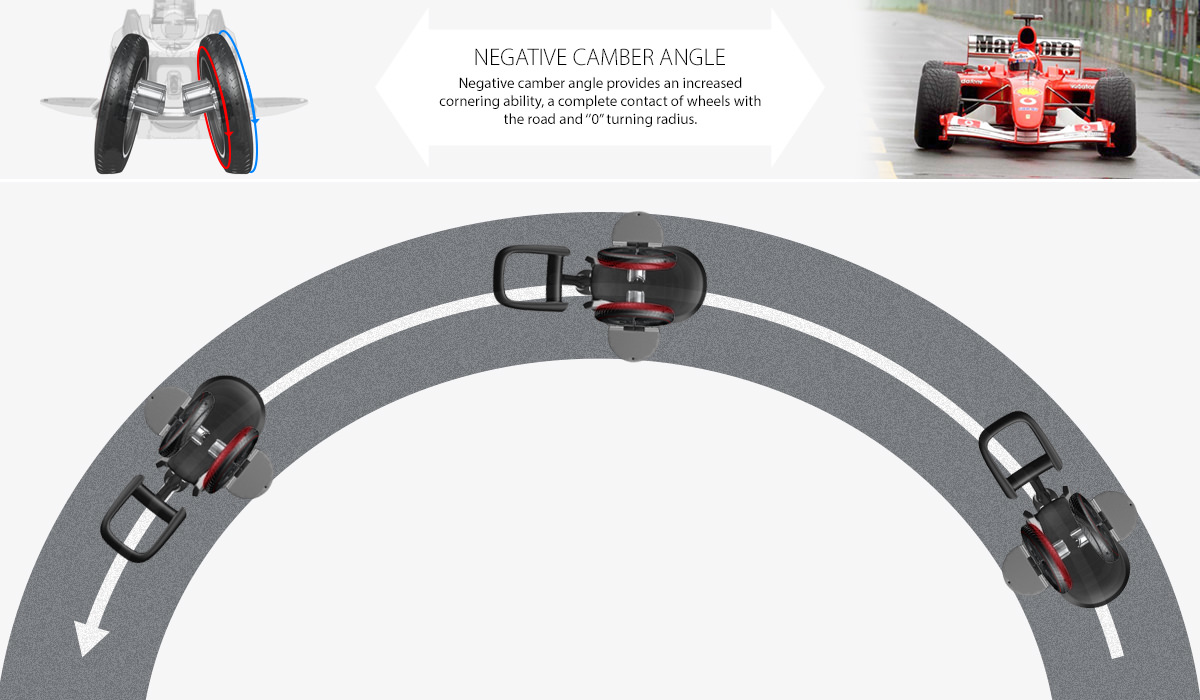 Ride The Potential. Ride The Future
Airbike ProBOT's 12'' wheels are placed with a negative camber angle and twin motors are placed below wheels' connection points to acquire a low ground clearance and more ground control. Negative camber angle provides an increased cornering ability, a complete contact of wheels with the road and ''0'' turning radius. To prevent the tire wear Airbike ProBOT is equipped with specially designed racing type cushion tires..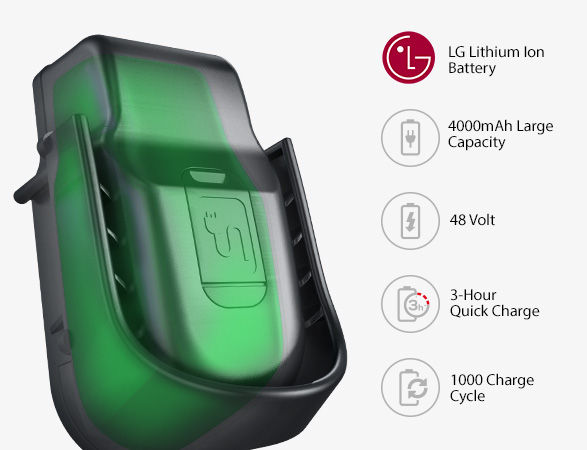 Monstrous Energy
Airbike ProBOT is created to be the ultimate utility vehicle for your daily-life. To be there with you anytime, Airbike ProBOT is equipped with a 48V LG Lithium Ion battery. Its large capacity 4000 mAh battery, powering 1200W turbo twin motors, gives you freedom to conquer the city without even standing up. Your HiTech Robot e-Commuter uses 3-hour quick charge technology and offers you a non-stop pleasure of 25* km riding distance.
*Endurance may vary due to riding conditions and rider's weight.
Priceless Experience
Through the design process of ProBOT, our engineering team handled every detail passionately and carefully. To eliminate all possible technical issues, Airbike ProBOT is manufactured with top quality materials, and to extend its lifetime and riding comfort, we make intelligent touches. Special design racing tires are enhanced to prevent tire wear; thus we eliminate the negative effects of negative camber angle. Special texture of the tires increases the road holding and absorbs shocks to provide a smooth and comfortable ride.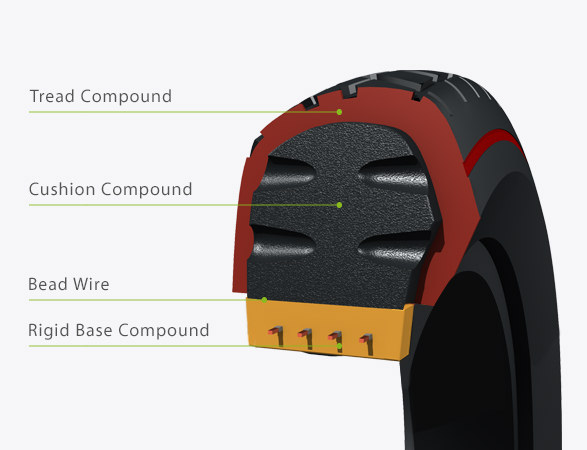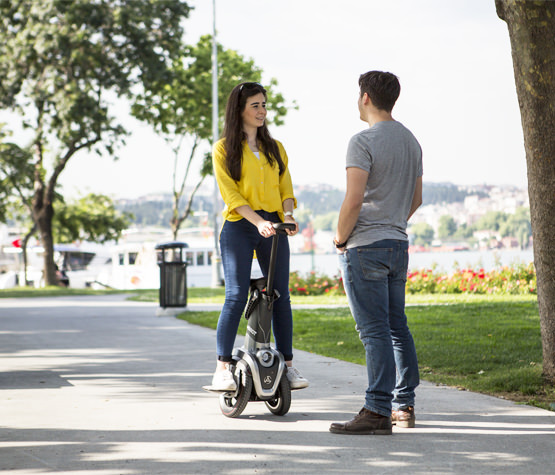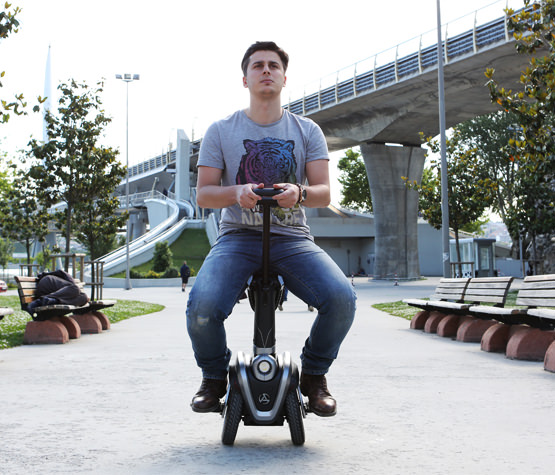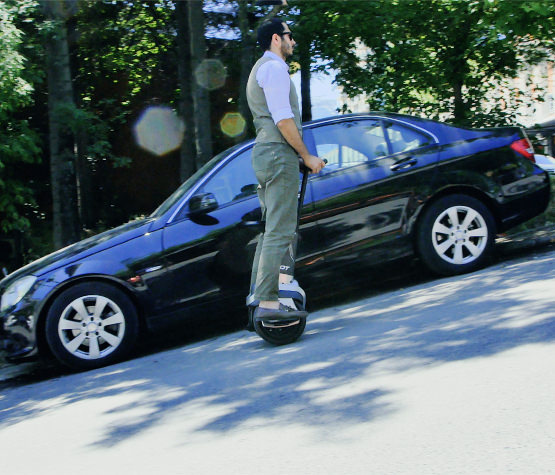 Instant Reaction & Constant Joy
What will the future look like? Intelligent. Simple. Easy. Eco-friendly. What we really expect is ''less problem''! We designed ProBOT HiTech Robot e-Commuter with the perception of simplicity and user-friendliness.
Hop on your ProBOT, set your destination and let your robot fellow traveler do the rest. Airbike ProBOT has the most sensitive handling you have ever experienced. With its 'zero' turning radius, there is nowhere you cannot get and amazing 1200W turbo twin motors will push the limits no matter where you ride.
Airbike ProBOT is equipped with "Human Body Online Detection System" and three separate sensors connected with High Speed Processors to provide "0" response delay. ProBOT offers you a beginner mode to get used to it and instant reaction to give you the best and safest riding experience.
Perfect Lines
Technology makes people happy. Possibilities makes people excited. What we focus on designing the future transportation is to bring out the potential in little details. Innovative design, practical use and intelligent approach of Airbike ProBot will easily comply with your needs and meet your expectations. ProBOT is dedicated to ensure your comfort and provide the best riding experience with its folding platform, telescopic handle and adjustable seat. You can charge your smart phones via its USB ports and never lose connection with the World.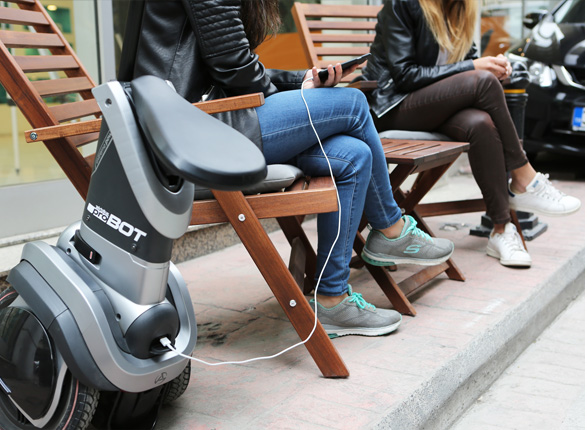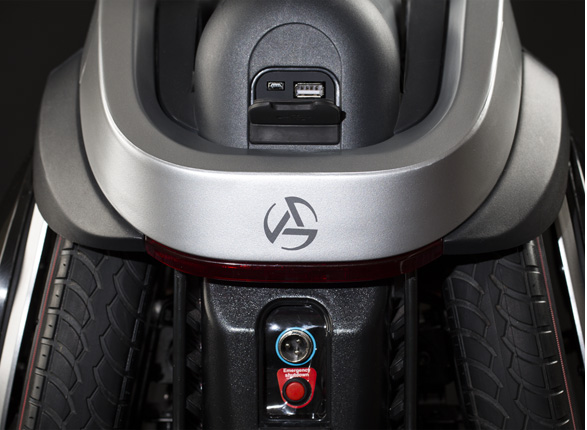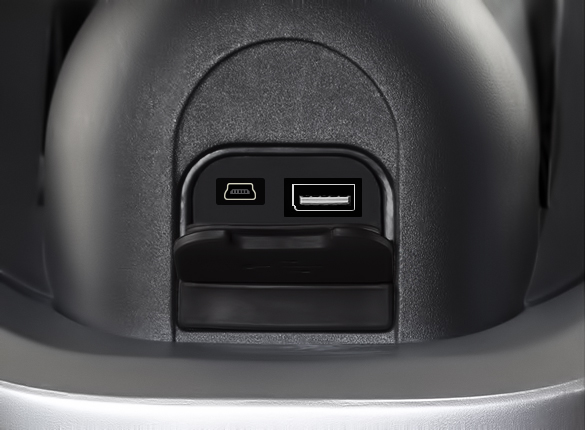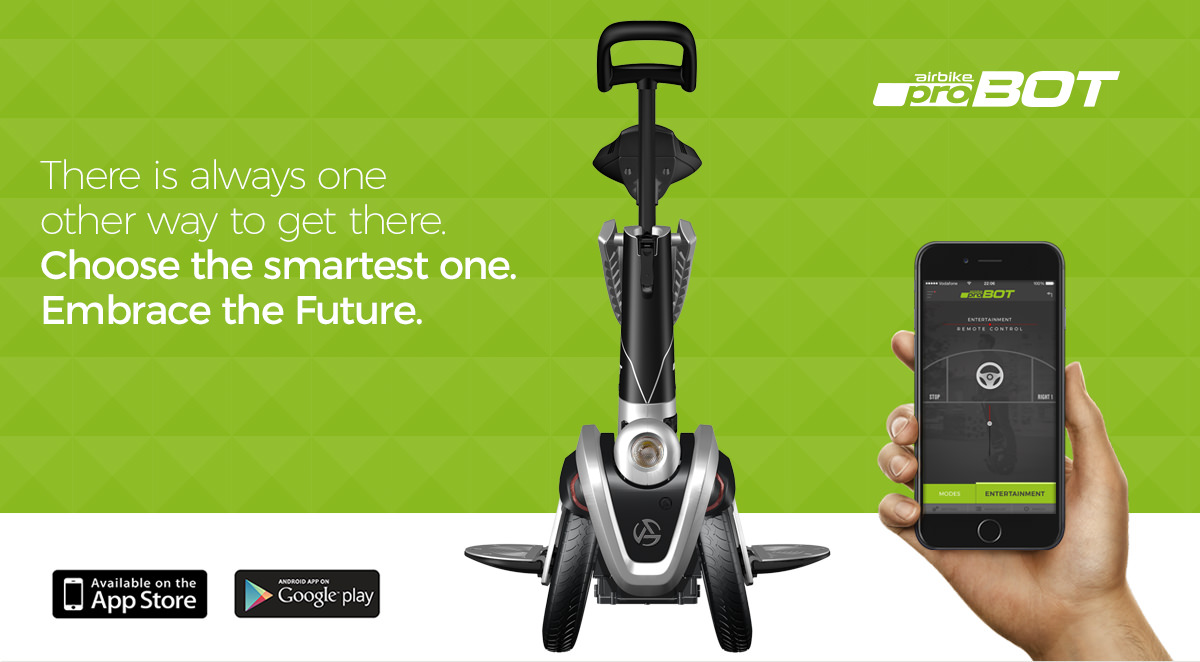 BEST PRICE GUARANTEE 30%
$ 2140 $1499

VAT INCLUDED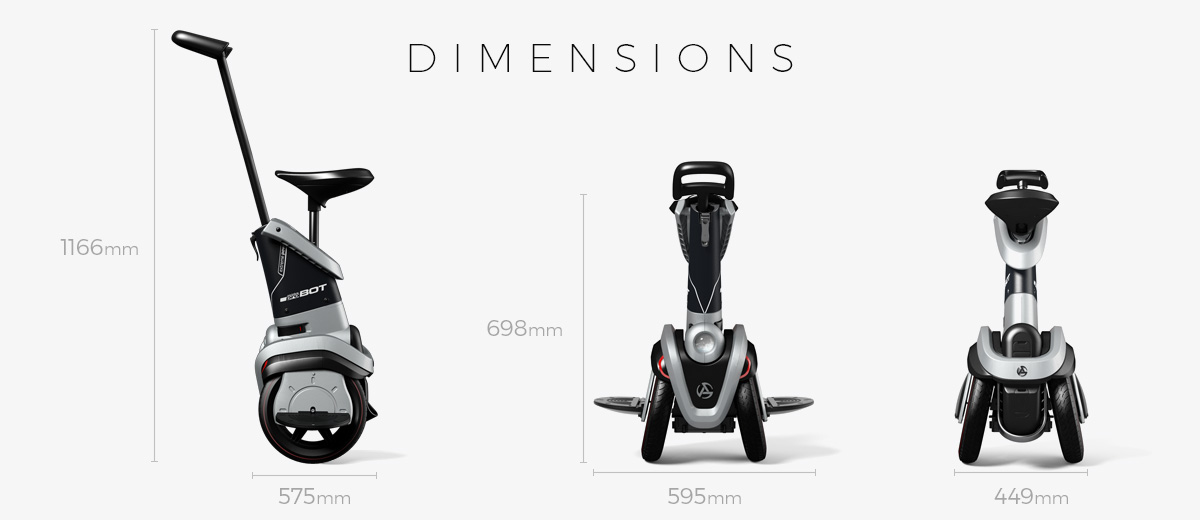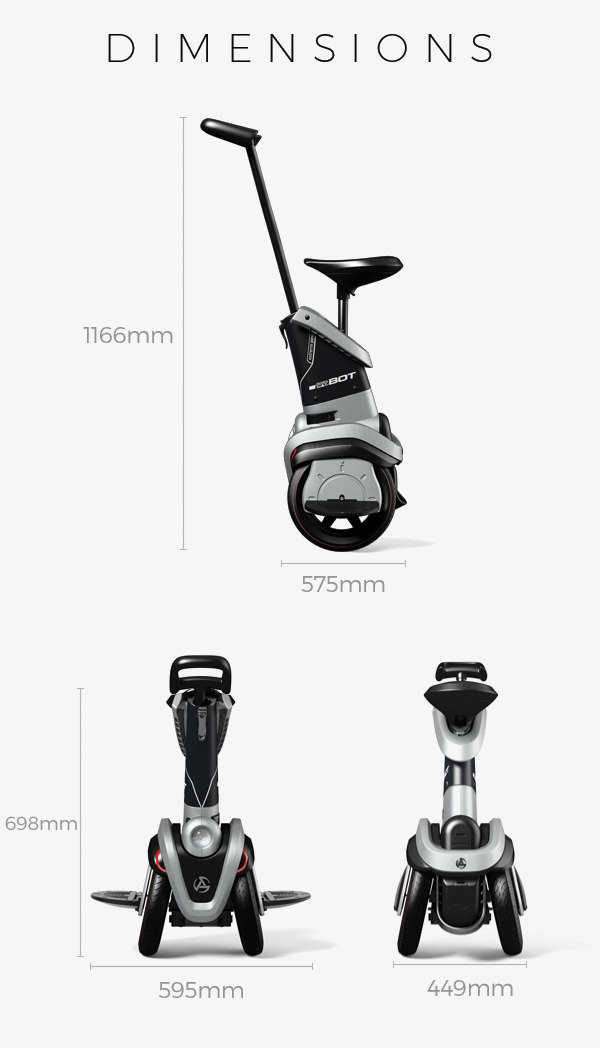 TECHNICAL SPECIFICATIONS
Material
Robust Aluminum Alloy, Cast-Iron Inner Parts
Max Speed
20* km/h
Endurance
25* km
Battery
LG Lithium Ion Battery
Grade Ability
15°
Output Power
600W Twin Motor (1200W)
Max Load
100 kg
Charging Time
3-hour
Tire Size
12" Racing Type Cushion Tires
Tire Life
3 years
Weight
17 kg
Dimensions
449mm 384mm 698mm (Lowered)
595mm 575mm 1166mm (Extended)
Box Size
890mm 450mm 450mm

*Maximum speed is limited to 20* km/h for some countries due to traffic regulations.
*Endurance may vary due to riding conditions and rider's weight.
BOX CONTENTS
1x Airbike ProBOT HiTech Robot e-Commuter
1x Charger
1x User Manual