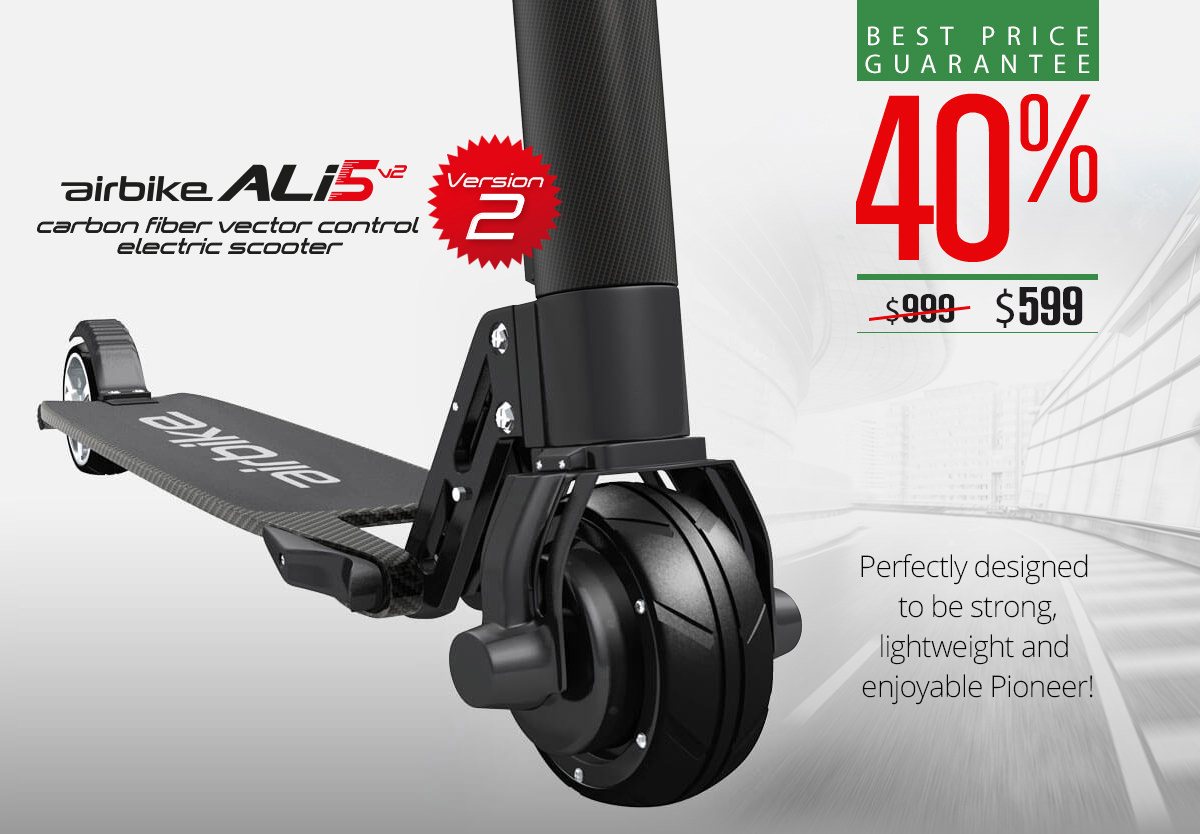 $ 999 $ 599 VAT INCLUDED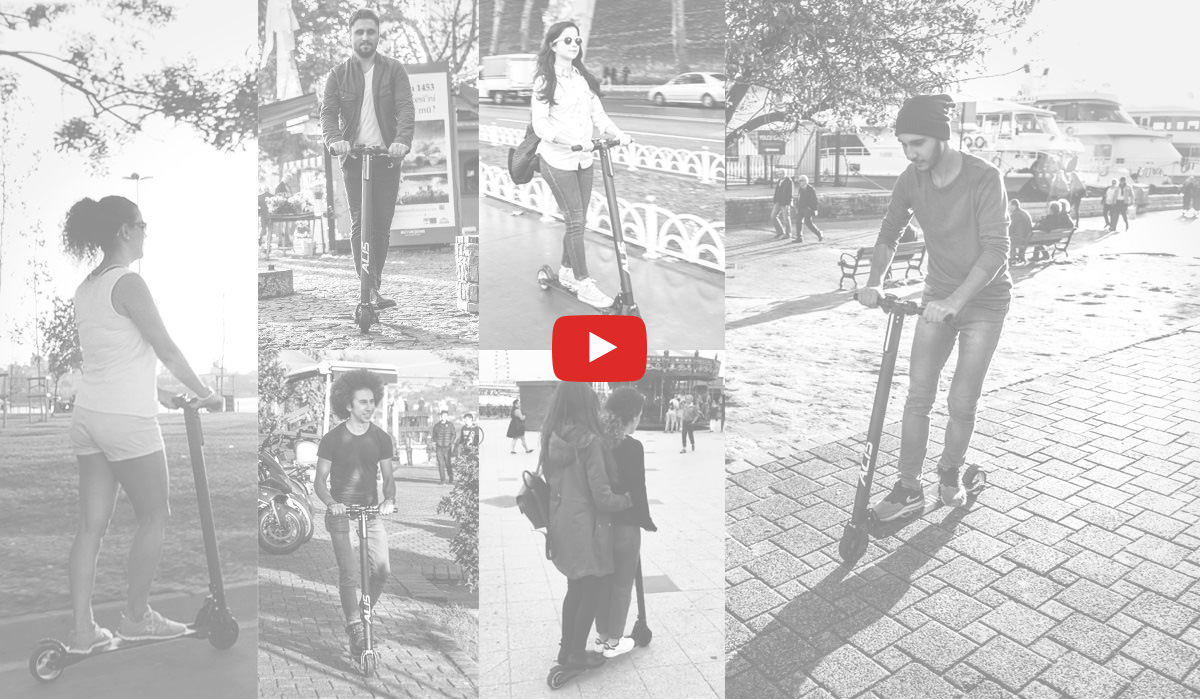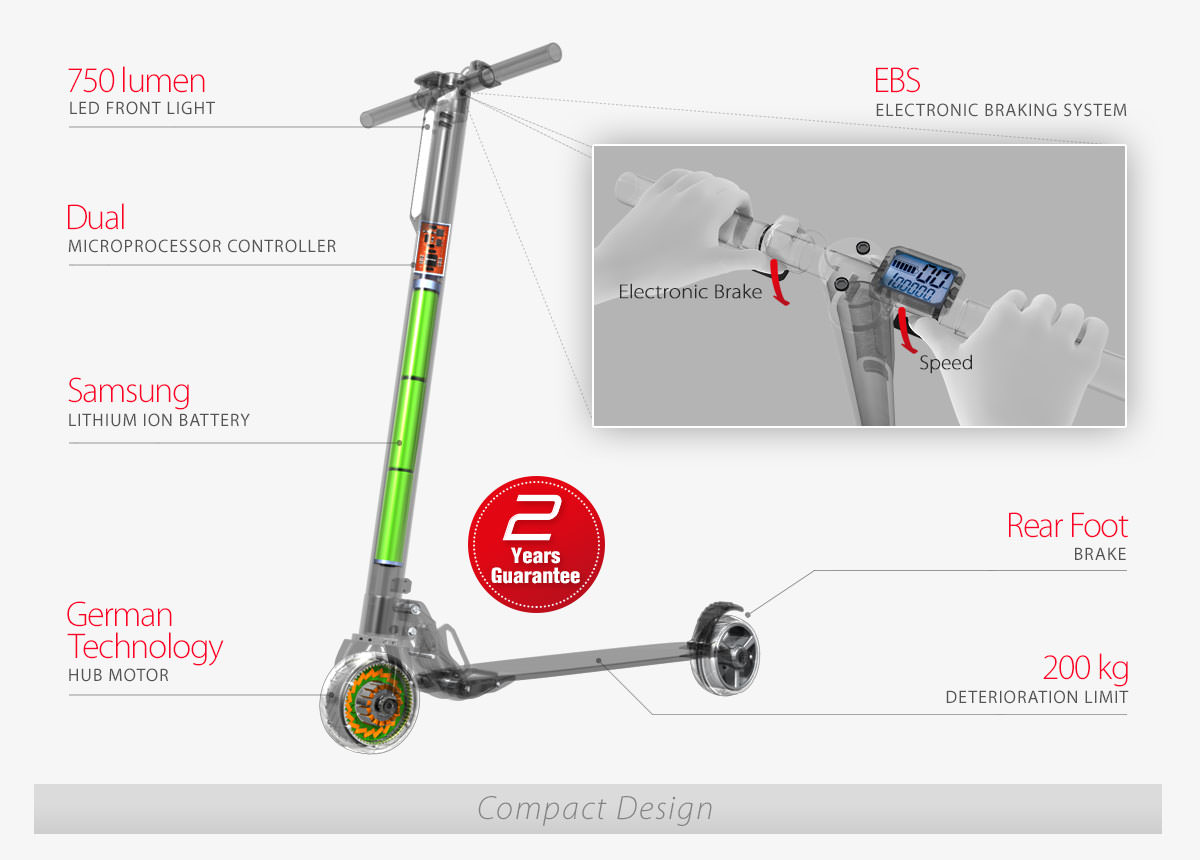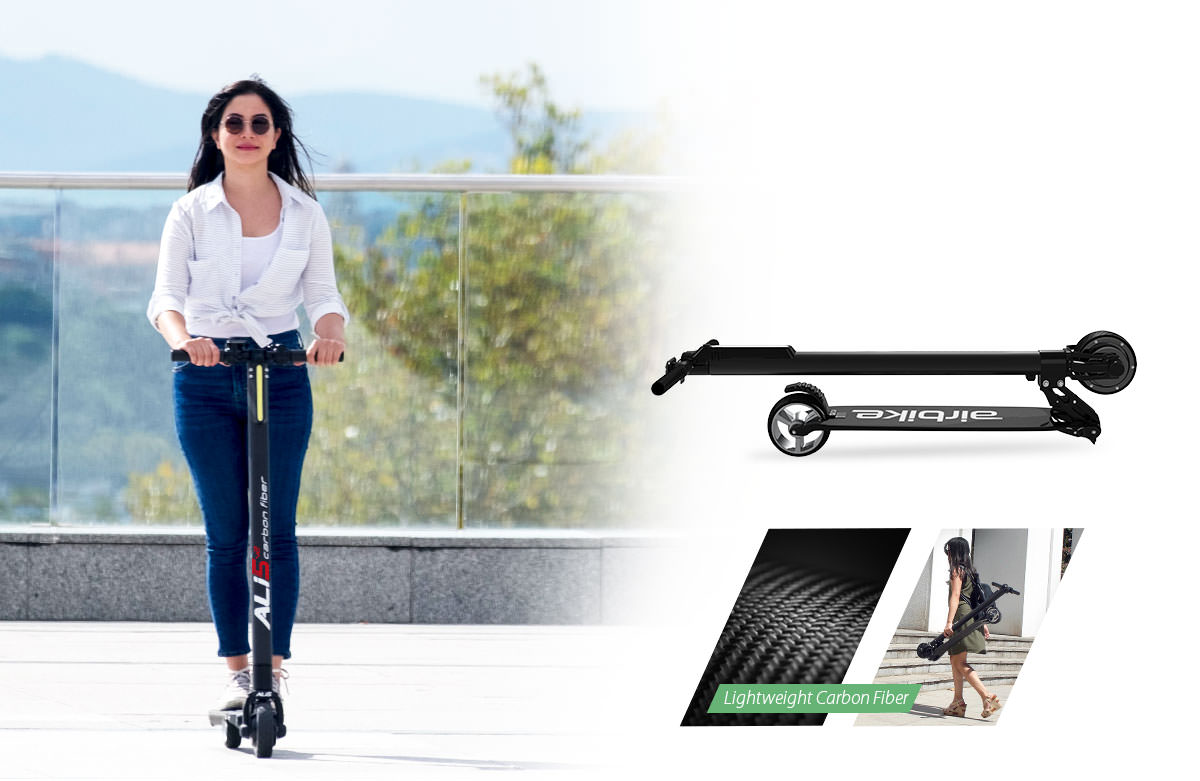 World's first carbon fiber electric scooter
Ali5 v2 is World's first carbon fiber vector control electric scooter and with it's elegant design it is the ultimate creation of simplicity and lightness. Ali5 v2 is 5 times stronger than steel with it's extremely lightweight carbon fiber structure.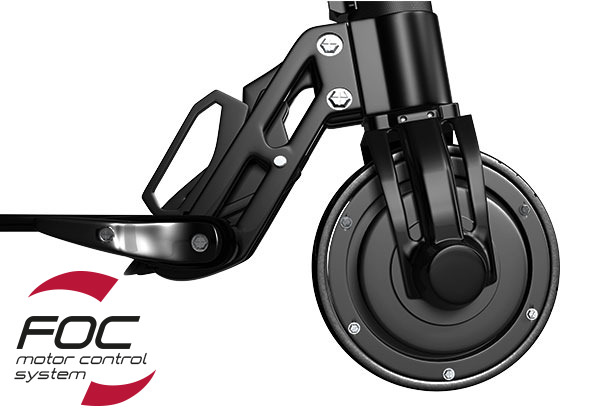 High torque FOC motor control system
Under this lightweight carbon fiber structure there is a powerful high torque motor with FOC motor control system which exhibit stable behavior in every situation, even external influences including temperature or bearing loads.
German Technology HUB motor
Using the 5.5 inch high torque German Technology HUB motor, Ali5 v2 has 350W of continuous and instantaneous output up to 500W which allows it to reach 25 KM/H maximum speed.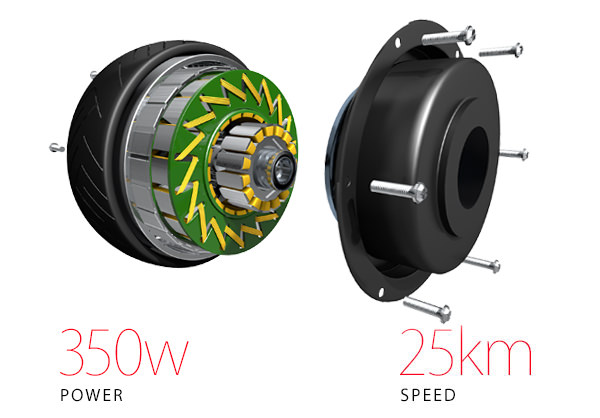 Easy-fold, extremely slim deck
With it's easy-fold compact design Ali5 v2 is user-friendly and weights only 6.9 kg. The FOC motor control system and carbon fiber structure enable Ali5 v2 to carry up to 125 kg. Using the patented 1S folding system, it takes one click to fold Ali5 v2 and carry anywhere you go.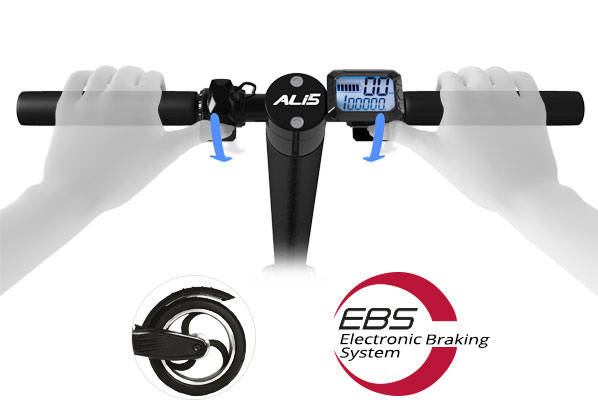 EBS Electronic Braking System
Through electronic braking system EBS, it allows to rein in this high torque motor and provide a safe deceleration to the user. Using the manual rear brake makes it easier to have control when decelerating.
Powered by Samsung Lithium Ion battery
Using Samsung Lithium Ion battery, Ali5 v2 offers you an amazing range of enjoyful ride up to 30km. Imported 10.4 ah battery is intelligently stored in the front steering tube and only charged up in 4 hours. Ali5 v2, perfectly suits eco-friendly life style with it's cutting edge tecnology.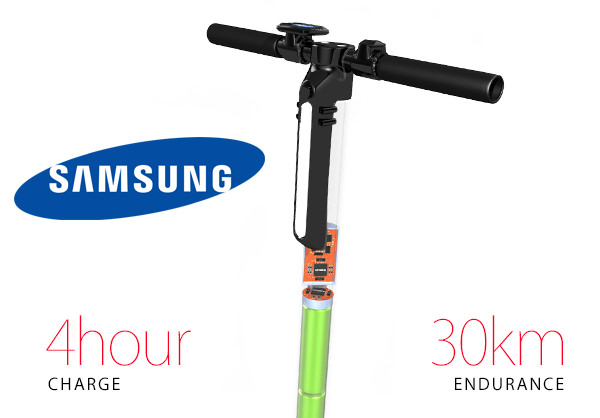 Significant elegance
Simple yet elegant front light is eye catching and provides safety in night rides.
More fun, less maintenance
Air free cushioned rear tire which means no time for maintenance and more time for smooth rides. Ali5 v2 changes traditional tires with air-free and maintenance-free tires. On the contrary of inflatable tires, air-free tires provides a smoother ride and you don't need to change them in the long run.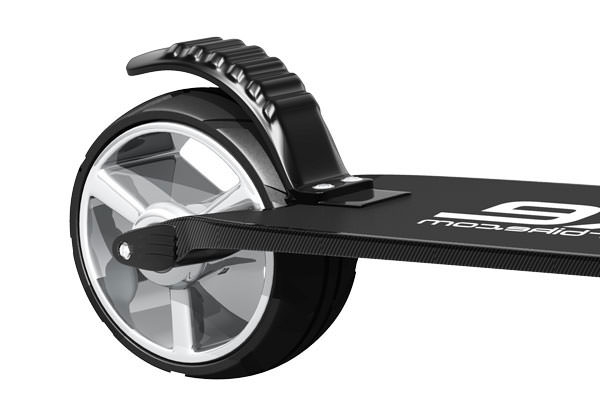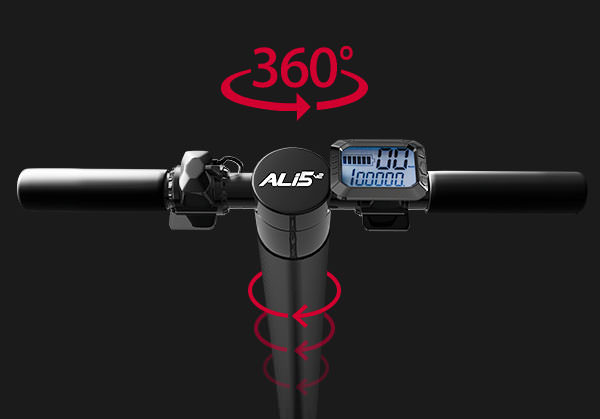 Structural enhancement
Ali5 v2 does not limit your abilities like traditional scooters, 360° rotation pole gives you freedom and opportunity to show some of your moves. Ali5 v2 eliminates all structural limitations to provide a free ride. Ali5 v2 aims to create freedom on the roads and starts to make it from its structure.
Intelligent Led Display
Live LED display screen shows real-time datas like speed, battery life, odometer, time. You can observe all vital information about your ride and adjust yourself everchanging conditions. You will never be stranded.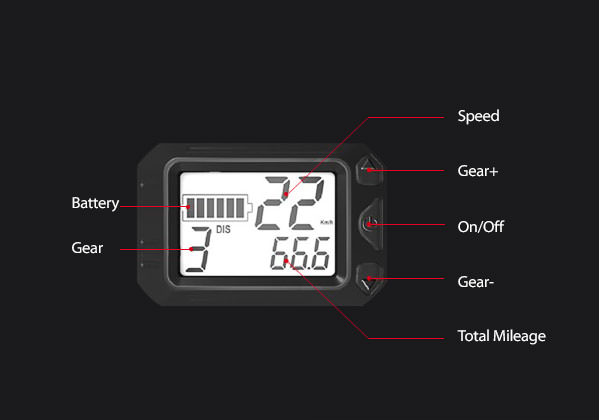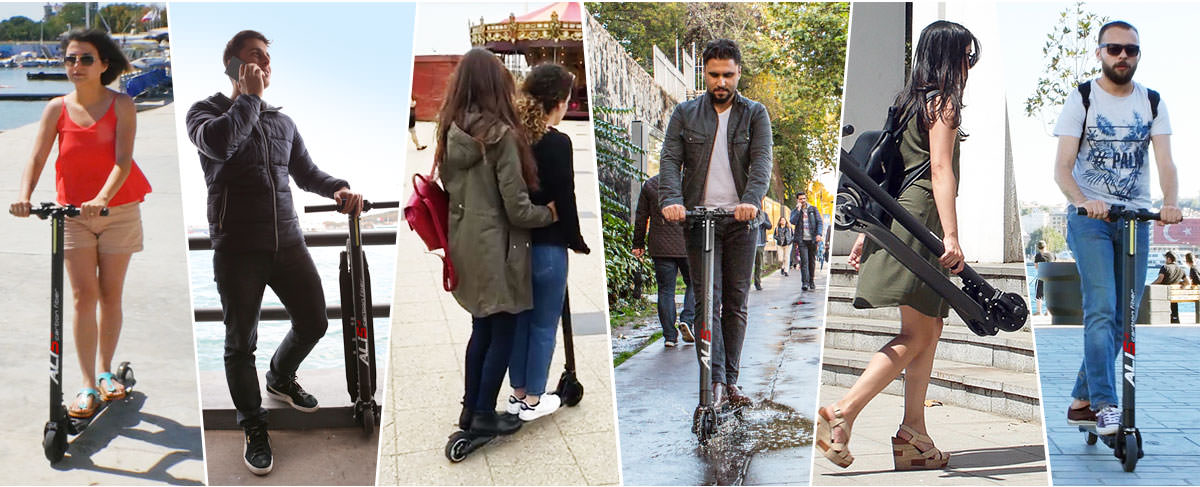 $ 999 $ 599 VAT INCLUDED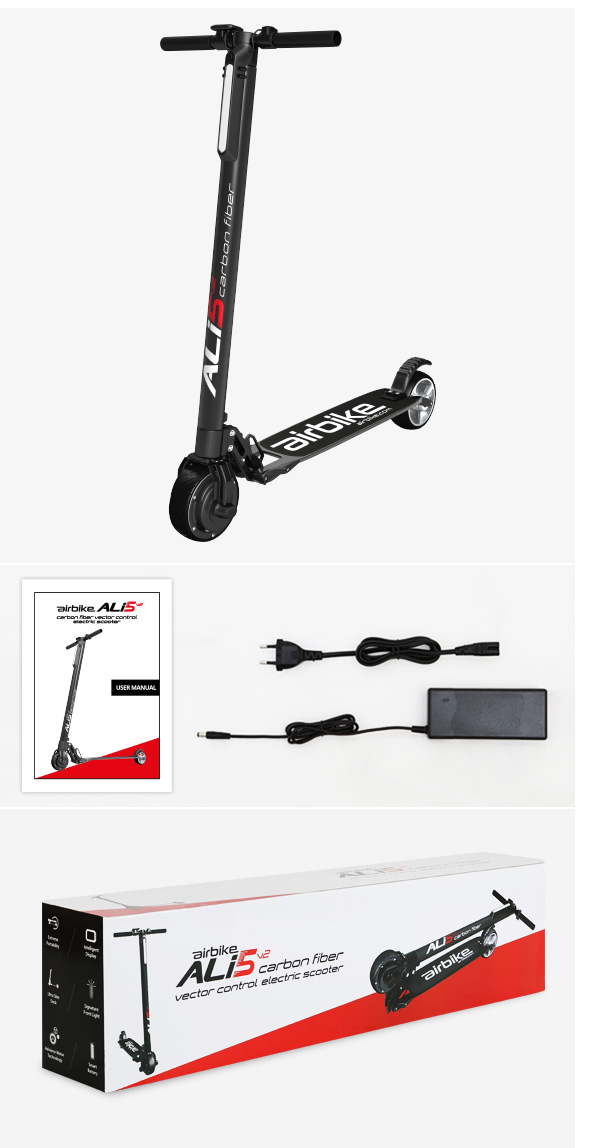 Specifications
Material
Carbon fiber
Max Speed
25 km/h
Endurance
20 to 30 km
Weight
6.9 kg (Total weight may slightly differ due to battery blocks used.)
Battery
18650 Samsung Lithium Battery
Climbling angle
20o
Output power
350W of continuous, 500W instantaneous output
Max Load
125 kg
Charging Time
4 hours
Tyre Size
5.5 inch
Box Size
99 cm x 15.7 cm x 23 cm
Package Content
Airbike Ali5 v2
Charger
User Manual