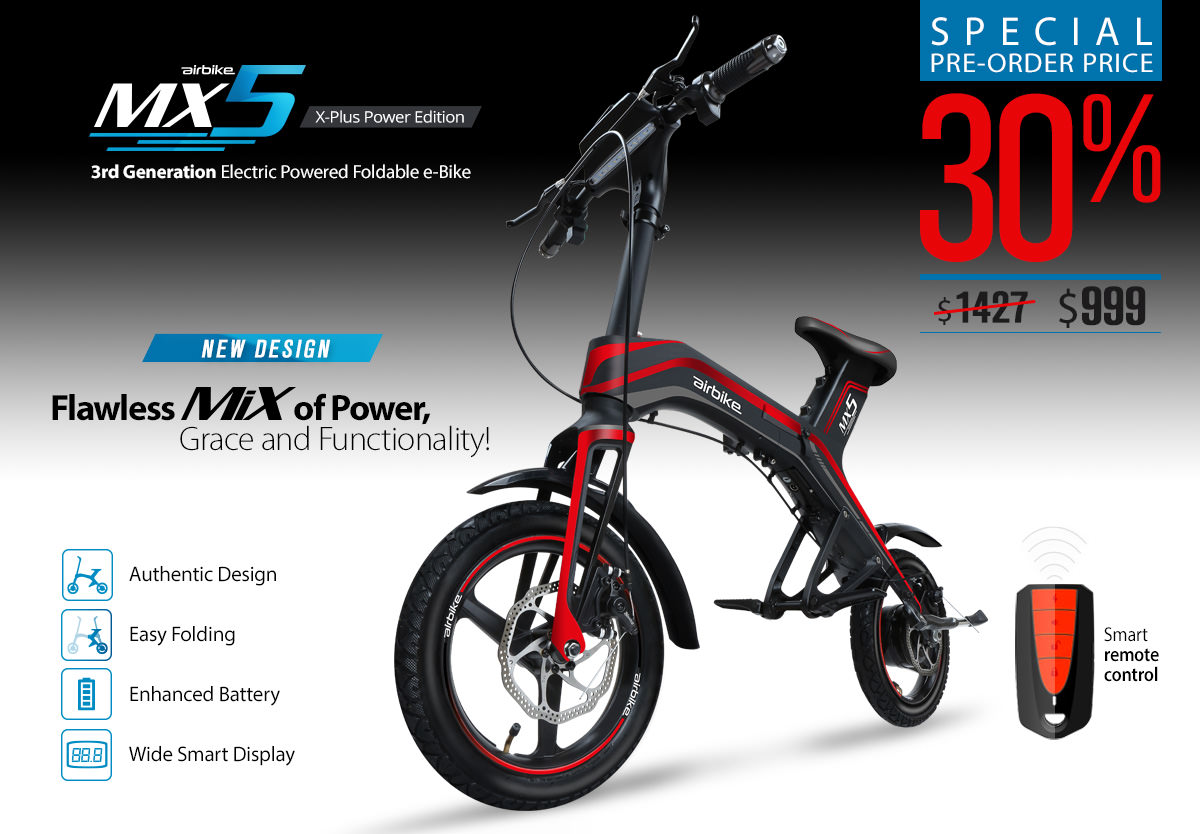 EARLY BIRD – PRE-ORDER and SAVE 30%
$ 1427 $ 999 VAT INCLUDED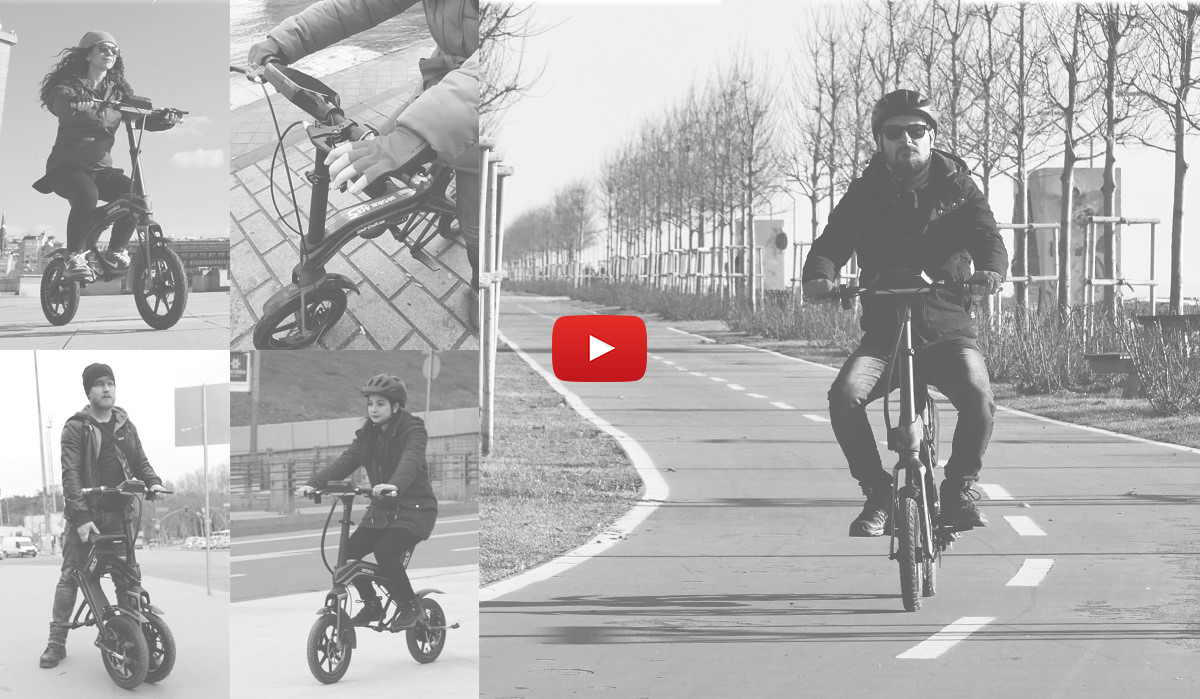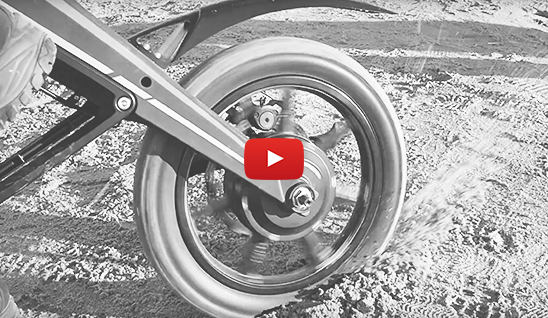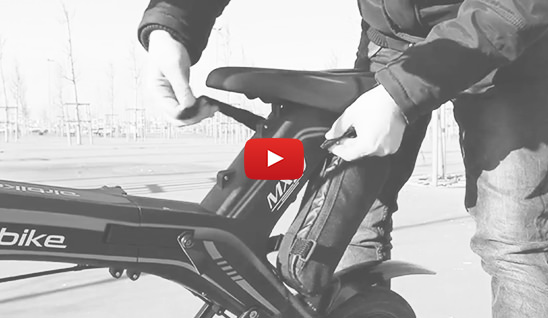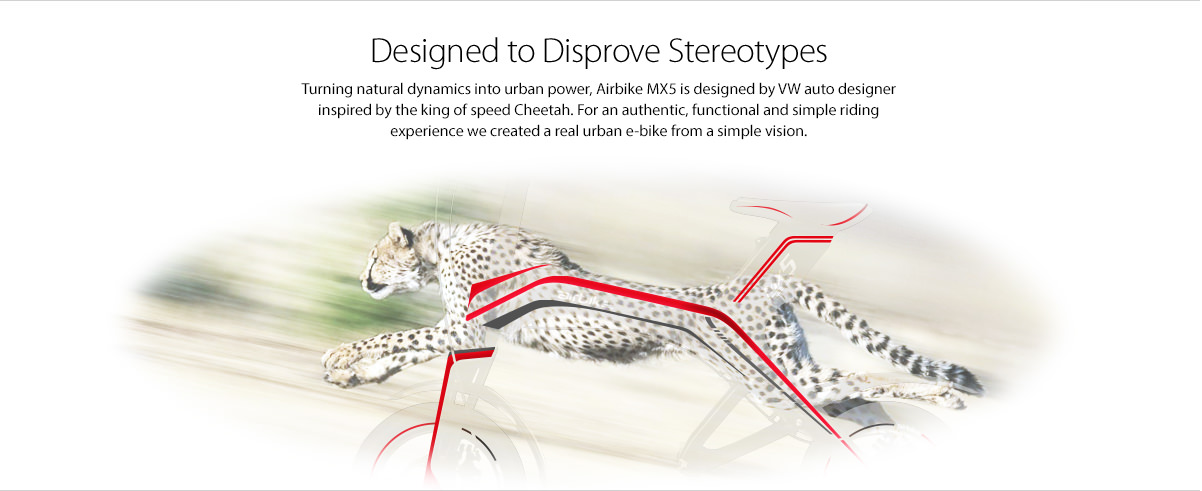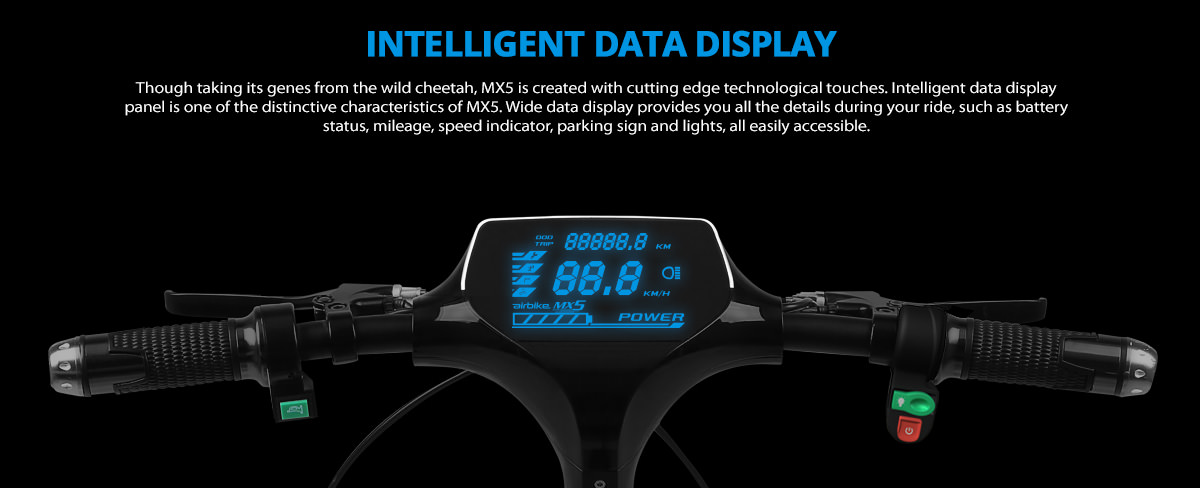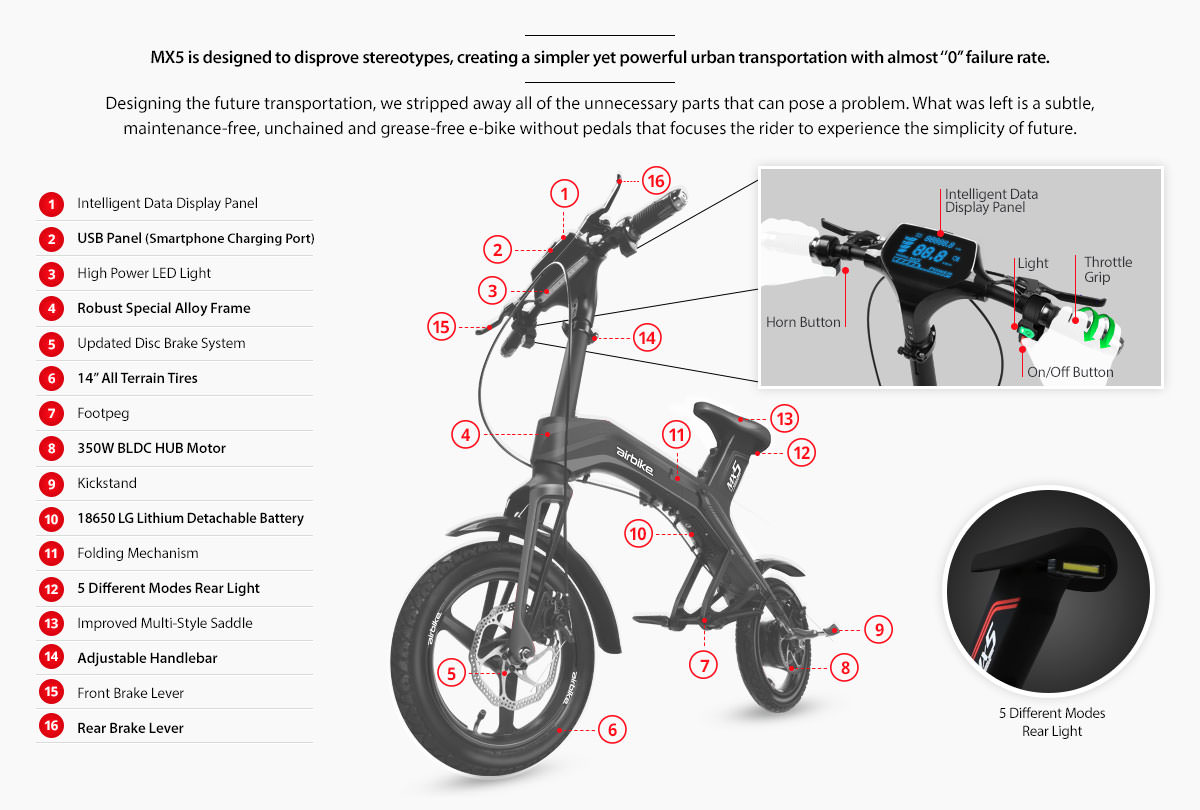 Shine Like a Star
Airbike MX5 is equipped with a powerful, chic and futuristic LED front light and a rear light with different lighting modes all for your safety. Wide angle LED front light will maximize your visibility at night, make you distinguishable and help you spot potholes or debris in your way. You are in safe hands with MX5's enhanced safety measures.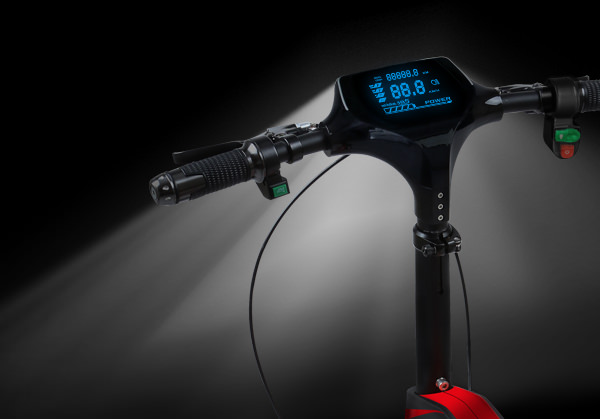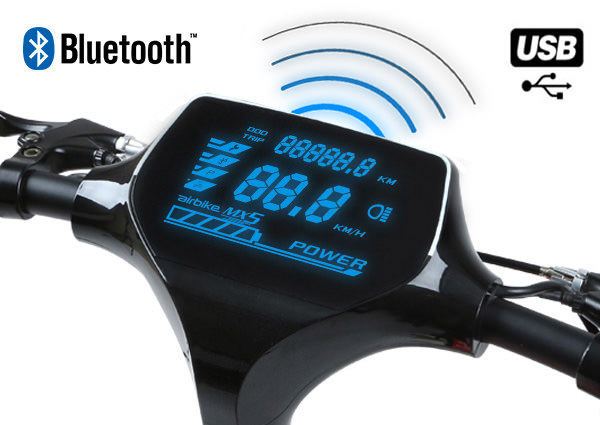 Bring Joy Together
If your playlist is your best companion, bring it with you! You can connect your mobile device with MX5 via Bluetooth and enjoy your rides with your music following you.
MX5 shares its power with your mobile devices! You can charge your smart devices via USB connection placed in forepart of intelligent data display panel.
Flow Through Urban Life!
Using 350W BLDC HUB motor, MX5 is durable, powerful and consistent in every situation. Its ultimate technology enhancements allow the BLDC HUB motor to reach up to 600W instantaneous output and speed up to 20 km/h*. Due to its advanced and reactive riding dynamics, you will experience high quality riding pleasure.
*Maximum speed is limited to 20 km/h for some countries due to traffic regulations.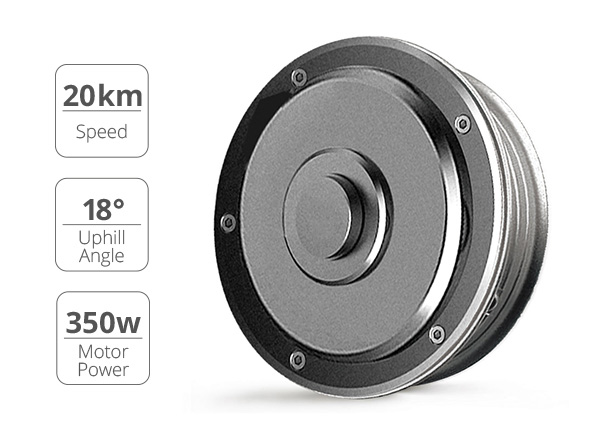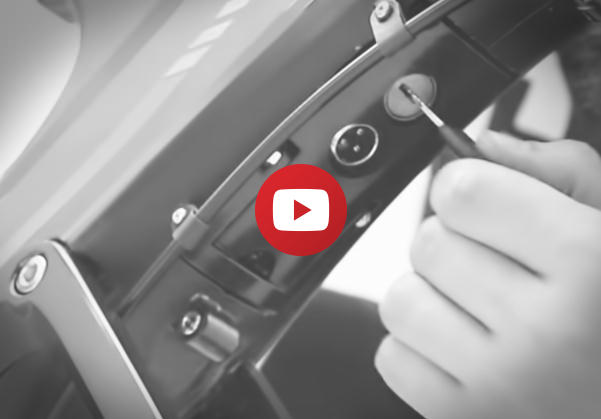 Simplicity at it's finest
Every detail is considered creating the best 3rd generation foldable e-bike. MX5's detachable battery block is intelligently hidden in its frame and secured with its locking mechanism. The detachable battery block can be placed and secured in the socket easily with its key. It can be simply detached by unlocking with its key and you do not need to drag your e-bike next to the plug. Practical and secure in every step.
Turn Up The Fun
MX5 welcomes you with its 4400 mAh large capacity lithium battery and takes you an amazing journey. Using LG powered lithium ion detachable battery system, MX5 offers you 3-hour quick charge and 30 km riding distance. Its easily detachable design allows you to charge the portable battery anytime & anywhere and provide sustainable power. Your detachable battery is protected and stabilized with its keyhole system.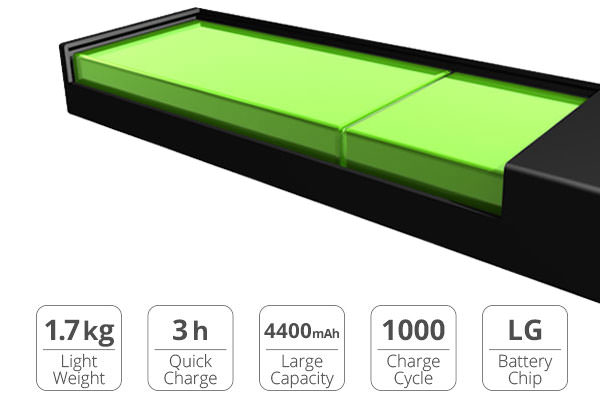 Youthful, Playful and Safe
Airbike MX5 is equipped with an updated – front & rear – disc brake system technology to rein in its wild power. Updated disc-brake system technology provides you 20% shorter braking distance, resistance against all weather conditions and a safer deceleration without spinning. MX5's brake mechanism is made by the highest quality materials and adjustable for your preferences. You can perform maintenance to the disc brakes with ease and find any kind of spare part effortlessly.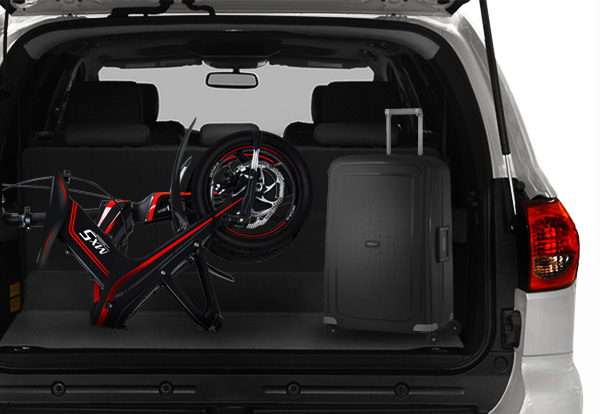 Pocket-Cycle
Enhanced practicality of MX5 allows you to carry and store it easily. Stripping away all the moving parts, chains and pedals let us decrease its weight to 17kg. Pocket-Cycle MX5's folded dimensions are 34cm x 66cm x 75 cm and it barely makes 55 dm3 which should only take up no more than one-eighth of your car's trunk space. 
Enjoy Comfy Rides
With MX5's perfectly balanced impact resistant body and enhanced technology you will enjoy the safest and privileged riding experience. Improved Multi-Style saddle design provides you a comfortable ride and does not tire you even in extended rides.
MX5's frame is compatible with most of strap-on bicycle bags, you can improve your riding experience in line with your needs.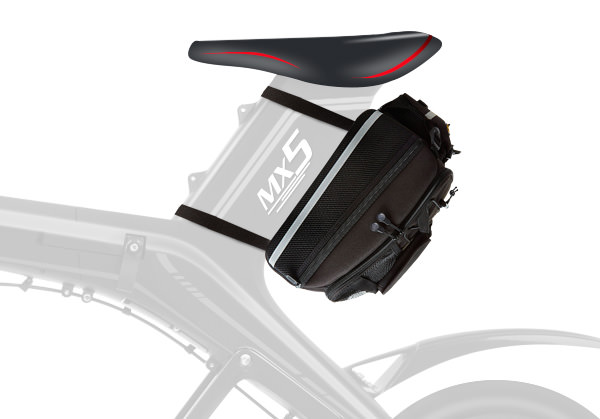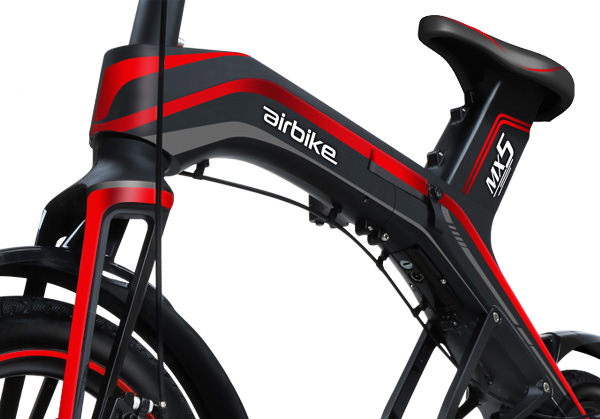 Portable & Foldable
Its strong frame and progressive design makes MX5 a powerful and elegant urban e-bike. MX5's easily foldable chassis allows you to carry it anywhere and makes it simpler to store. Unlike other electric powered bikes, MX5 is a fully electric bike and still weights only 17 kg. Placing the center of gravity at the exact center of MX5 and providing high ground clearance makes it a perfectly balanced, supermoto-like electric powered urban beast. With MX5's perfectly balanced impact resistant body and enhanced technology you will enjoy the safest and privileged riding experience.
Relive The Amazing Journey
Around The City!
MX5's agile and dynamic lines transmit its sportiness. Its elegant and muscular design combined with a high power BLDC HUB motor promise powerful sensations.
MX5 is equipped with a throttle grip reflecting the wild soul of motorbikes to provide a safer and practical ride. To improve accessibility, horn button, turn on/off and light switches are placed right under the grips where you can easily access and control during the ride.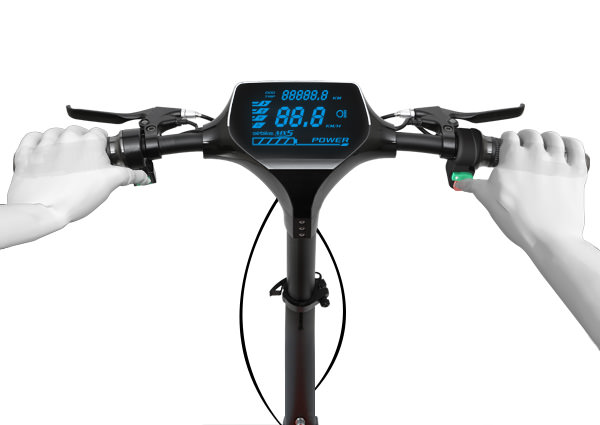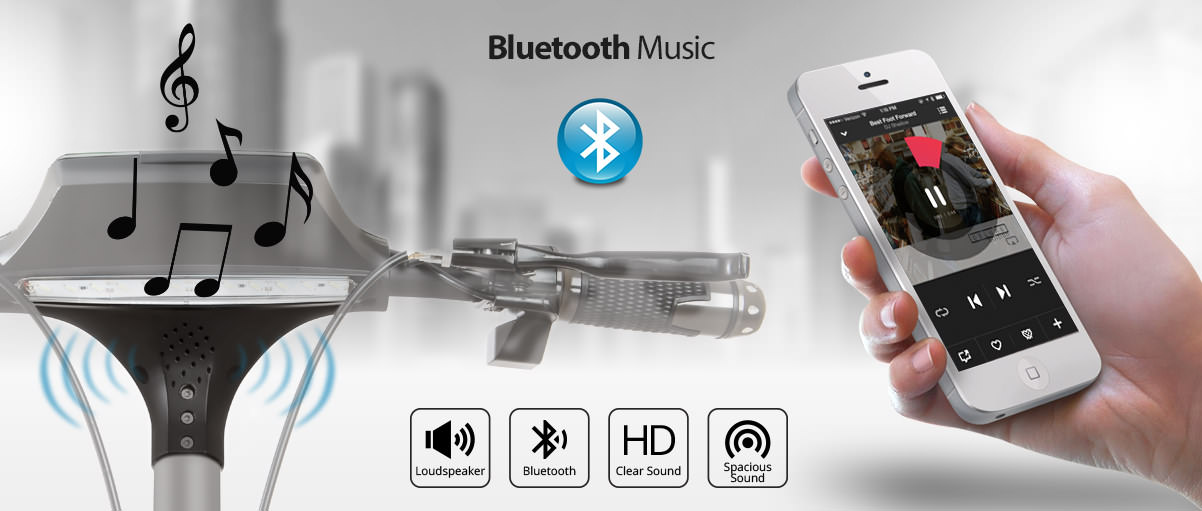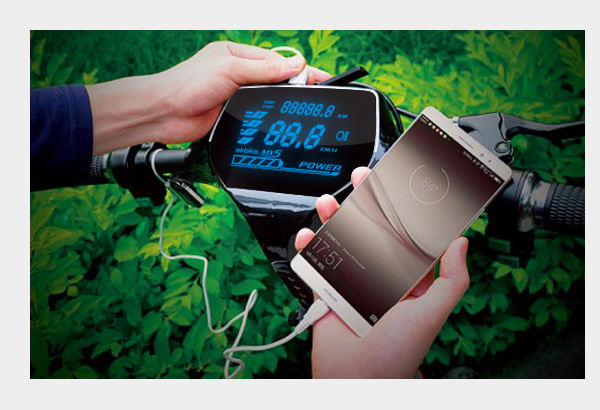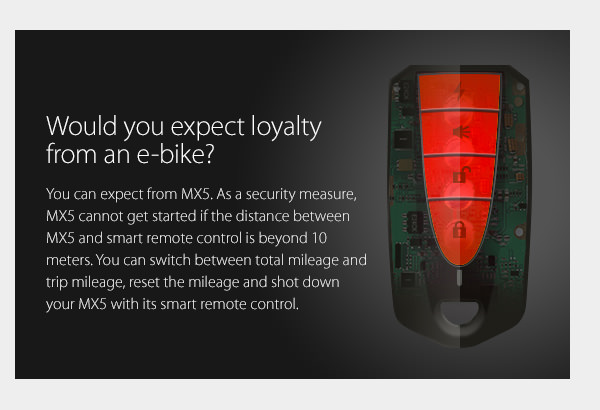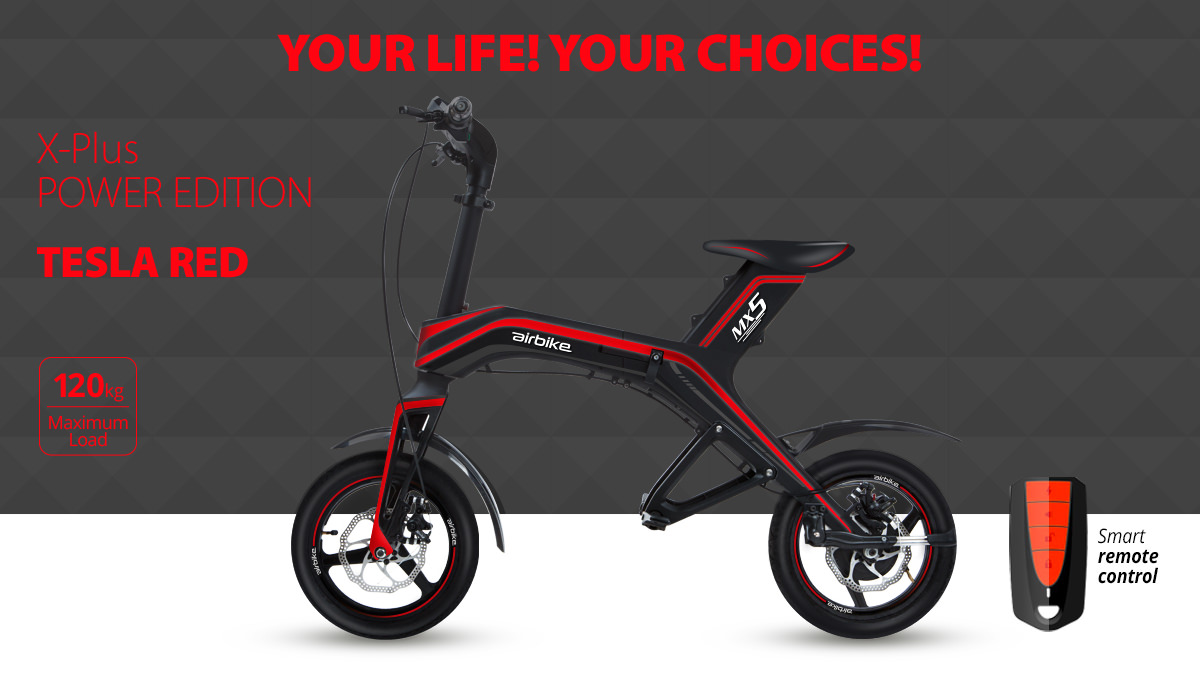 EARLY BIRD – PRE-ORDER and SAVE 30%
$ 1427 $ 999 VAT INCLUDED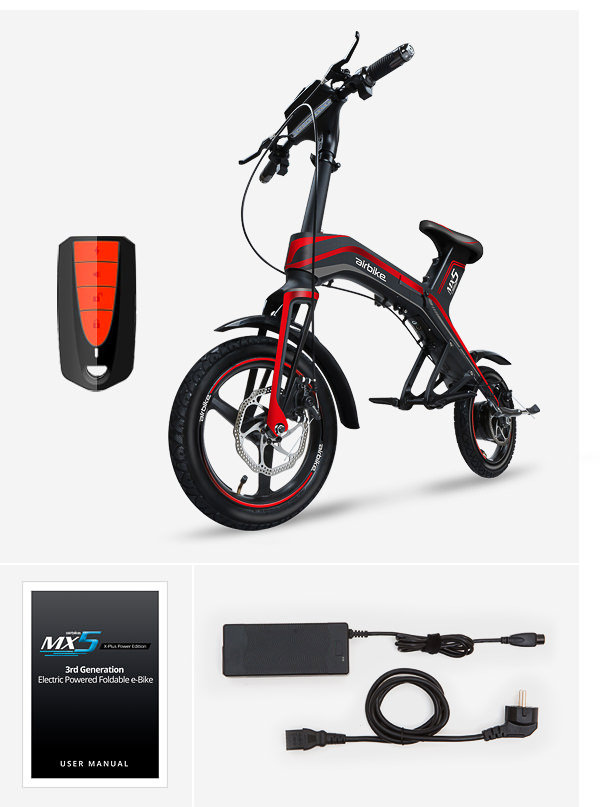 Material
Aviation Aluminium Alloy
Max Speed
20 km/h*
Endurance
30 km*
Weight
17 kg
Battery
LG Lithium Battery Block
Climbing Angle
18o
Output power
350W of continuous, 600W instantaneous output
Max Load
120 kg
Charging Time
3 hours
Tyre Size
14 inch (14'' x 2.125)
Tyre Life
3 years
Dimensions
1230 mm x 760 mm x 600 mm

*Maximum speed is limited to 20 km/h for some countries due to traffic regulations.

*Endurance may vary due to riding conditions and rider's weight.

Package Content
Airbike MX5 X-Plus POWER EDITION
Charger
Smart Remote Control
User Manual